Sweet Bella is a 10yr old Thoroughbred who has never raced but has instead spent her years as a loving, trusted, partner for children of all ages. She has participated in 4H summer camps, schooling shows, and lesson programs, and is always the consummate professional. NOTHING phases this girl - throw balls around her, hoola hoop, ride her forward, sideways and backwards - she just goes about the task at hand. Bella is a dream therapy horse and we are so thankful to Liz at Encore Equestrian for giving her a solid training foundation.
Lilly is a 14 year old Registered Tobiano Paint mare who recently joined the Chasing Dreams program as our newest equine hero. Lilly loves carrots and oat cookies, and loves being loved on most. Lilly has been trained in western pleasure, and has a big stop when asked. Lilly's relaxed and calm nature makes her a great partner for new timid riders, and her years of experience will make her a great partner for our youth at local shows and competitions.
Nala has come to Chasing Dreams on loan from her family who lives in MA, while her mom attends college. Nala is an American Mustang, 6 years old, who was previously untouched until being assigned as a 2 year old, to a young 16 year old girl named Katie, as part of the Extreme Mustang Makeover event. Nala has a very sweet nature and seems to prefer hanging with her human friends more than other horses. She is currently preparing for her role in Chasing Dreams underprivileged youth and Veterans/First Responders program which we hope to kick off in the fall of 2019. Nala is currently being prepared by trainer Bret Lambdin at Flying L Stable in Mt. Dora.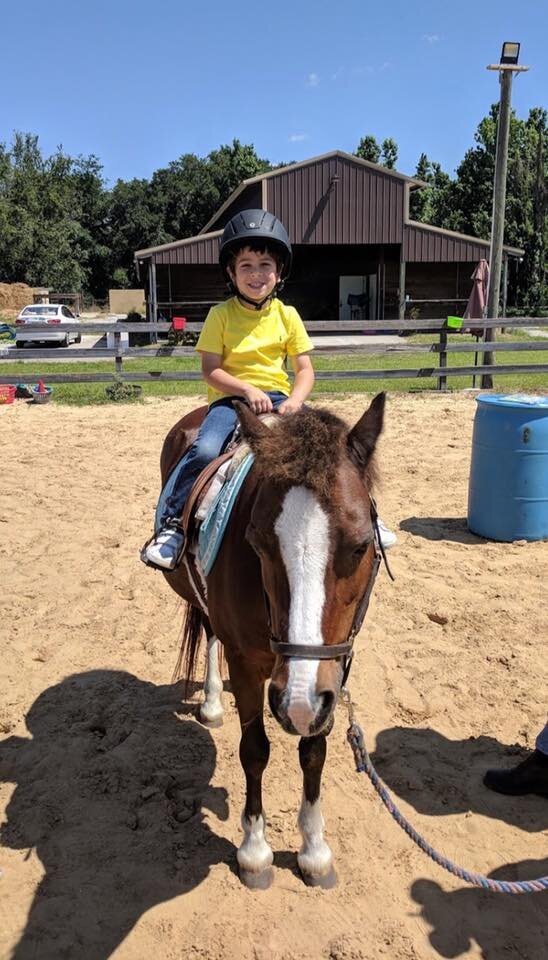 Trinket is our little rock star pony who was donated to Chasing Dreams by the Muchow family . Trinket is a 20 year old Welsh pony, but don't let her age and small stature fool you - this girl is all spunk and heart! Trinket's background is in the hunter/jumper world and she is a seasoned show pony. She is the consummate professional and will always take care of her rider. Trinket is currently being sponsored by the Abid family.